Chiropractic Care
As a second-generation chiropractors, Dr. Saul has been under care since birth. Dr. Lisha, too, has been under chiropractic care for her entire life. Though second nature to our team, we're always surprised that more people don't know about the power of chiropractic. You brush your teeth even though they're replaceable. What about your spine and nervous system, which there is no substitute for? Chiropractors are the only doctors trained in these areas. Everyone deserves to have a chiropractor on their team!
Our approach looks at the bones, nerves, muscles and ligaments in your body. Once we perform a thorough examination, we'll let you know of any problems we find and how we think you can help you. Everyone has a nervous system, and optimizing its function is beneficial to all. That's why we encourage you to bring your entire family in to see us, including babies, children and expecting moms.
Do You Have a Subluxation?
To keep your nerve system health, we seek to remove any interference called a subluxation. A subluxation prevents your brain and body from communicating with each other. There are five components that indicate you may have a subluxation:
Pain
Muscle changes
Swelling
Range of motion changes
Potential heat changes
We'll make sure your brain and body are well-connected. Then, you'll learn about how to add in the other elements of great health including nutrition, exercise, rest and mindset.
NEW PATIENTS
Give Your Body What It Needs
We don't believe in "one-size-fits-all" health care. To make sure we meet your needs, we have several techniques available:
Gonstead
Palmer Package
Diversified
Extremity adjusting
Activator®
Taping
Toggle Recoil
If you prefer an instrument-based adjustment, just let us know and we will be happy to accommodate you. We may also incorporate muscle work as needed.
The Top Reasons to Get Your Kids Adjusted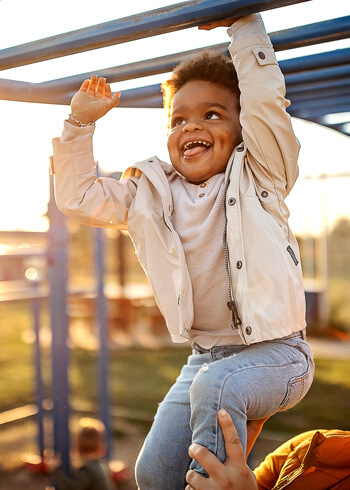 Boosted immunity. You don't want your children to be sick. You can enhance their immune system function with adjustments.
Reduced potential for injury. Every child loves to run, jump and play. Eventually, they'll slip and fall, possibly several times a day. Negate the effects of these spills with us.
Improved athletic performance. Children are beginning sports earlier in life. With greater wear and tear on their body, you won't have to turn to medications or surgery.
Idealized growth. You can monitor your child's development and discover what you can do to assist their normal growth patterns.
Improved attitude. If there is less stress on a child's nervous system, they can have a better attitude.
Better sleep. Who doesn't want their kid to sleep through the night? If you're having disturbed sleep, we may be able to help you.
Reduced bed-wetting. Wetting the bed is embarrassing for a child. Did you know that chiropractic can help?
Reduced effects of traumatic birth. Even if born years ago, your child may still have problems related to the birthing process.
Get a Chiropractor On Your Health Care Team
Contact us to schedule your appointment or call now to start experiencing the benefits of chiropractic! Same-day visits are available. We're open late for your convenience.
---
Chiropractic Care | (509) 766-8428