Meet Dr. Lisha Ribellia
Growing Up As An Athlete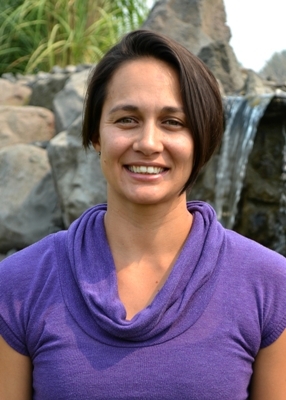 I have been an athlete for majority of my life. My parents allowed my siblings and I to begin playing sports at the tender age of 5. As the 5th child in a family of 6 kids I was well prepared when I came of age to play my first seasons of soccer and baseball.
Athletics for me has always been about the fun of the physical and mental challenge that competition brings. Focusing on how to overcome an obstacle or an opponent gets my adrenaline pumping. The excitement of perfecting an old skill, learning a new skill, and or conquering a new feat is what keeps this life fresh and fun.
College Level Athletics
I played sports for the shear exhilaration of playing until someone put the challenge of collegiate sports in front of me. Little did I know that only 2% of high school varsity athletes play at the NCAA Division I level, even fewer athletes than that earn athletic scholarships and even fewer than that win a national championship.
I took that challenge earning an athletic scholarship and a starting second-base position at the University of Arizona. We won the Women's College World Series and I was inducted into two halls of fame. It was a wild and amazing ride that finished at the National Pro Fastpitch All-Star game. I moved on to get my Doctorate of Chiropractic at Life Chiropractic College West in Hayward, California.
I became a working student and a weekend warrior that rarely had enough time or energy for even a quick jog at lunch and quickly began feeling the effects. Fatigue, weight gain, aches and pains from old injuries that I did not think much of at the time, and an inability to focus on my studies. I came out of chiropractic school the least healthy I have ever been.
Getting Healthy
After I landed my first job as a chiropractic doctor I immediately got a gym membership at LA Fitness to "get back into shape." I made time to hit the gym but was not enjoying myself nor seeing the results I had hoped for. I was searching for how to be healthy again. Chiropractic is my chosen form of primary healthcare. It is the major reason that I was able to reach the levels of success that I have as an athlete, but it is not the only reason. Nutrition, proper training, and an amazingly supportive family have all contributed to where I am today.
Staying Healthy
I chose to become a chiropractor because of how it has benefited me in my endeavors and I want to give others the opportunity to receive those same benefits.
I choose to eat mostly healthy whole foods because I have realized after my college days of pizza, fast food, and Norma's goody bags full of candy that it directly affects how I feel, act, and perform on a daily basis. I chose to open Ronin Training Center in Moses Lake because this type of training yields high benefits from functional movements that I can use in my everyday life.
It improves and maintains coordination, strength, stamina and posture. All of which correlate and support my chiropractic work to help as many people as possible live high quality adventure filled healthy lives. God gave me the tools now it is up to me to see how much awesome I can achieve with them. It is my mission to have a positive effect on the lives of others through chiropractic and Ronin Training.
EXPLORE CHIROPRACTIC
Book Your Consultation Today
Contact our friendly team to book your first appointment with Dr. Lisaha at Life Wellness Chiropractic! We offer Saturday appointments for your convenience.
---
Dr. Lisha Ribellia | (509) 766-8428