Meet the Team at Life Wellness Chiropractic
---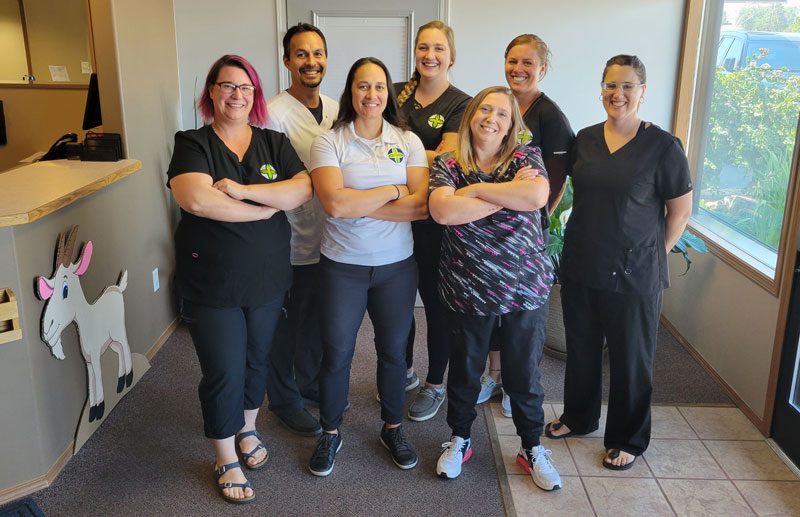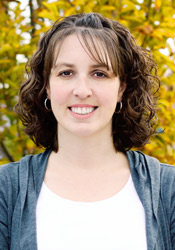 Jennifer Ribellia: Payables/ Accounting/ Owner
Jennifer manages our Accounts Payable which consists of paying the bill, reconciling accounts, and preparing the taxes and income statements.
She obtained her Bachelor's degree in Business Administration from Eastern Washington University. When not in the office she enjoys spending time with her six kids and husband.
Ensuring that her family maintains a wellness chiropractic lifestyle is a top priority. We are proud to have Jennifer doing our Accounting!
Kaila Palmen: Office Manager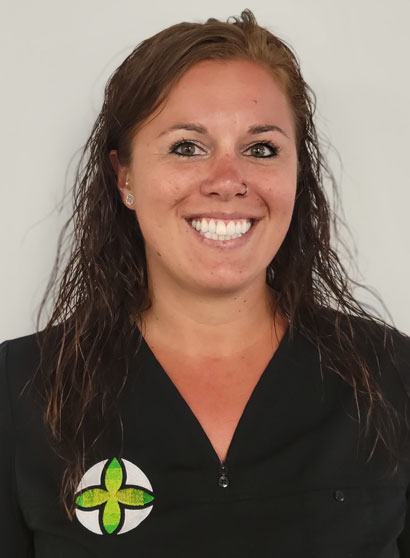 Kaila has been a patient for over 5 years and loved everything about this. She wanted to be a part of and learn more about healthy living. What makes her passionate about working at Life Wellness Chiropractic is helping people be the healthiest and happiest they can be.
You may recognize Kaila's face from Petco where she helped them open and managed for about 10 years. She moved to Moses Lake in 2012 and joined our team in September 2021. Kaila says that when she is not working, she enjoys spending time with family, camping, bow fishing, walking and bike rides, and playing in the water. Her daughter and she have been receiving care here since her daughter was a baby. She doesn't plan on stopping ever and is certain she and her daughter's health has been outstanding because of it. It not only helps with pain and the immune system, but her mental health has been unbelievably better. "This company has a mission statement to live by. What this team wants for patients has no limits. I plan to stay with this company forever! It's not a "Job" if you truly enjoy what you're doing and you will never have to work a day in your life."
Nancy Martinez: Chiropractic Exam and X-ray Tech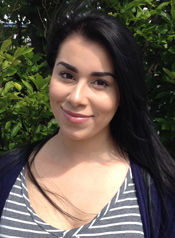 Nancy has been with our office since May 2015, she is a natural at her position. She is the glue to our office. In 2021 Nancy completed Radiographic Technician training that has allowed her to perform X-rays for our chiropractors. Nancy is very passionate about our mission statement and wants to help as many people so she can share the gift of chiropractic.
Nancy is originally from Othello where she was raised, after meeting her fiancé she decided she would move to Moses lake where she was born. In her downtime, she loves being outside and BBQ with family and friends. Nancy and her fiancé love finding the latest food trends. Since she has been getting chiropractic care she has noticed a tremendous change in her body along with her mind allowing her to conceive and deliver a healthy daughter and now she is weeks away from delivering her second child, a boy! Nancy believes her daughter is as healthy as she is because she has been adjusted since birth. She intends to have her son adjusted from birth forward as well and her long-term goal is to have people be as passionate about chiropractic as she is. We are proud to have Nancy as our assistant!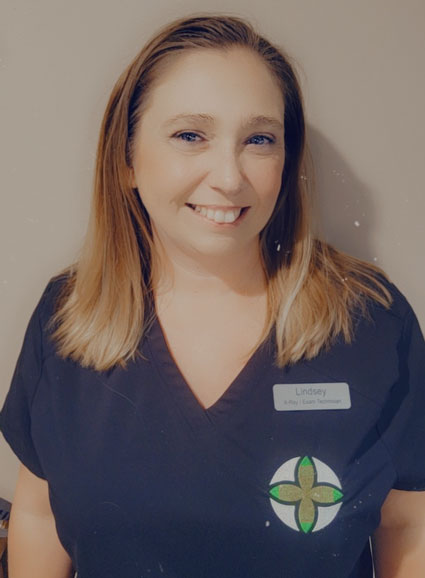 Lindsey Cagle: Chiropractic Exam and X-ray Tech
Lindsey joined our team in February 2019. She joined Life Wellness Chiropractic because she enjoys helping people as well as learning natural and effective ways to reach and maintain her health. Lindsey is passionate about seeing people improve their health and open their minds to a more natural way to reach and maintain their health.
Lindsey has moved to Moses Lake to be closer to her "Grandma" as well as the good fishing spots! When she is not working Lindsey loves spending time with her family fishing and going to amusement parks. Lindsey's goal is to continue learning about chiropractic and to share what she learns with her patients.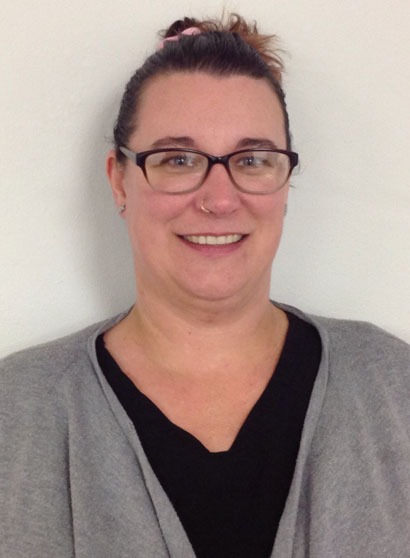 Leah Mills: Massage Therapist
Leah moved to Moses Lake because "I was offered a massage position I could not pass up" at Life Wellness Chiropractic. She moved her amazing family from the west side of the state for this, "wonderful opportunity" and they have been blessing our community since May 2021. Leah is passionate about wellness and being involved in the community.
When not working, Leah loves traveling with her family and coaching & cheering her sons from the sideline. Leah's goal is to continue to help our patients live their lives to the fullest by delivering amazing massage.
Tara Harris: Massage Therapist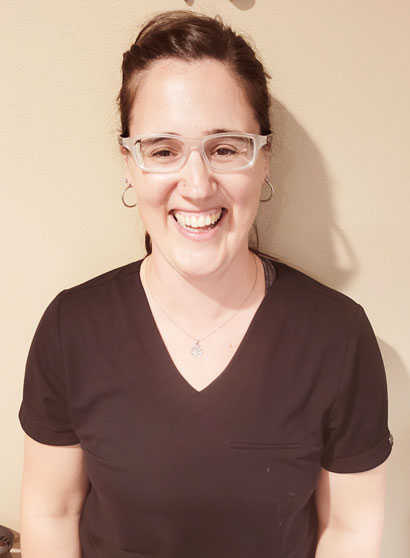 Tara and her family joined our community 10 years ago following her husband's career. She is passionate about all things healthcare-not just massage-although becoming a massage therapist is a dream come true. Tara joined our massage team in May 2022.
Tara is all about faith and family. When she is not enjoying giving life-changing massages, she supports her husband in his flooring business. Tara isn't all work and no play though. In her fun time, she loves all things outdoors like hiking and river rafting. Tara and her husband also are passionate about serving and they feel called to work with young adults. She also loves farming, ranching, her chickens and canning. Tara's goal is to continue to help patients on their journey of health.
Matea Murphy: Ronin Trainer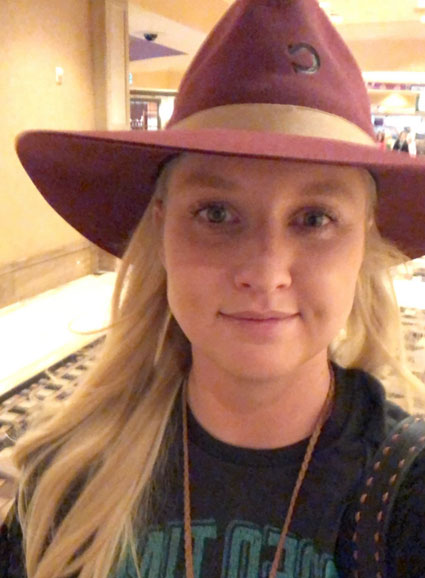 Matea joined the Ronin family because she enjoys the style of workouts and wanted to become a coach. Moses Lake has been Matea's home for the last 29 years! She felt that she could help inspire our members by showing how Ronin fitness helps her in her everyday life.
When Matea is not working at Ronin she is putting her fitness to use on her horse farm. She can be found riding/training many horses per day and competing in barrel races and rodeos on the weekends.
Matea is passionate about working for Ronin because she gets to see the positive changes our members make over time by committing to their health and fitness. "My long term goal with Ronin is to continue coaching our members in their fitness journey."
Preston Fode: Ronin Trainer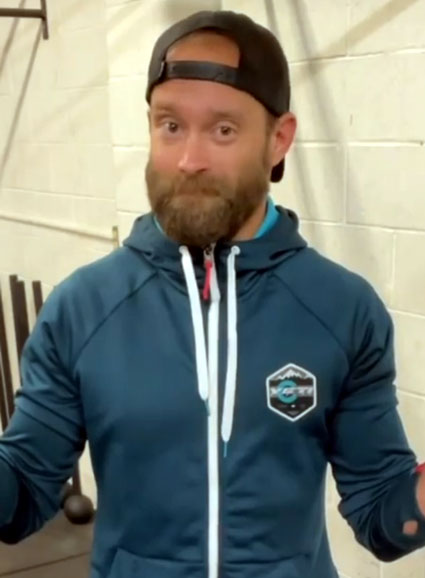 Preston has been serving Ronin Training for 3 years. He brings a rich understanding of optimal wellness to our team. He is passionate about holistic healing from the inside out by taking intentional steps daily in all aspects of health. Preston loves to push his trainees to next their level of strength, endurance, flexibility and mental focus. If you hang out with Preston for a week you will want to live healthier and buy into the concept of "Renegotiating your relationship with food."
As a native to our area, Preston can be found traversing the Pacific Northwest enjoying our mountains with his mountain bike in the summer and skiing and trekking the backwoods in the winter. Preston also is a black belt in karate and studies jujitsu, yoga and tai chi. He loves using the body God gave him and does everything he teaches his trainees. Preston also loves mentoring his son and helping his father with farming.
The BIG vision is Preston's true passion. Helping our community by being part of developing access to a well-rounded team of health and wellness providers in a campus setting is what attracted Preston to our team how he aligns with our mission.
Eduard Hanin: Chiropractic Assistant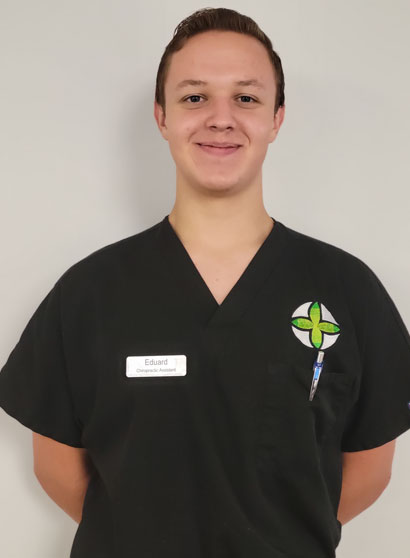 Eduard moved from management in the food industry to our team December 2021 because he was looking for a position in the healthcare field. He loves learning all about chiropractic care and seeing the effects firsthand with patients who come to Life Wellness Chiropractic.
Eduard has been part of the Moses Lake community for 17 years and in his free time he enjoys being outside, running, swimming and reading! Eduard is multi-talented having played the piano for over 10 years and currently enjoys playing saxophone. He can be sound on Sundays editing YouTube sermons for his church. His long-term goal with chiropractic care is to share the knowledge he's gained and take better care of himself and others. Eduard is currently taking classes towards becoming a dentist.
Keelie Hart: Chiropractic Assistant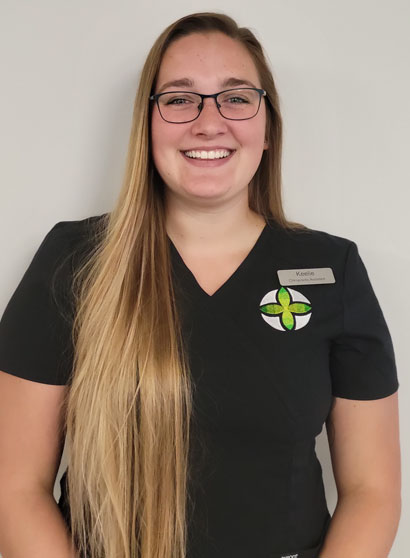 Keelie started out as a patient and loved the idea of working in such a happy environment, so she joined our team January 2022. Her biggest joy is seeing patients come in pain and leaving standing up straight. It makes it worth it to her to see happy patients.
Keelie was born and raised in Moses Lake and says, "My husband and I love to go boating, fishing and hunting as well as BBQing with family. I hope to continue chiropractic care for the rest of my life!! I feel physically, mentally and emotionally better than ever before! I hope to keep my family in chiropractic as well because I know the benefits of regular adjustments and only want what's best for my family. My goal is to stay with this company for several years to come and eventually become a chiropractor myself!
Book Your Consultation Today
Contact our friendly team to book your appointment with on of our Moses Lake chiropractors! We offer convenient online scheduling.
CONTACT US
---
Meet The Team at Life Wellness Chiropractic | (509) 766-8428