Meet Dr. Saul Ribellia
A Life of Chiropractic
I have lived these core principles for my whole life.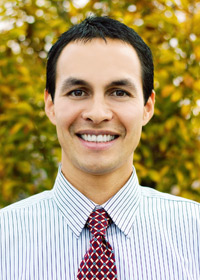 My father is my chiropractor, mentor and business partner and he has been a chiropractor longer than I have been alive. I have been adjusted my entire life and naturally lived a lifestyle of healthy eating, exercise and positive thought which in turn allowed me to excel in all aspects of life from faith and family and career to academics and athletics.
A chiropractic lifestyle allowed me and 4 of my siblings to earn scholarships in soccer and baseball for college. I was inducted into the NWACC hall of Fame for soccer as well as was chosen as an all-star team for baseball and later earned a spot on University of Hawaii's baseball team. To this day I still receive wellness adjustments every week to ensure I am on the top of my game in all aspects of my life.
Becoming a Chiropractor
I did not realize I wanted to be a chiropractor until I was doing premed classes in preparation to enroll to study to become a Naturopathic Doctor. A conversation with my brother and colleague, Dr. Quincy Ribellia, who was at the time studying to become a chiropractor raised my understanding of the care I had received for a lifetime and just how awesome a chiropractor's career can be with their knowledge of the body, their passion in their heart and the ability in their hands.
They can literally help people any time any where and the number one side effect is better health in all aspects of life. I was sold and immediately shifted gears. Like my father, brother and sister in law I received my chiropractic education from Palmer College of Chiropractic.
My Vision
My vision for our community, country and the world is that every woman, man and child is regularly receiving chiropractic adjustments to maximize their health as well as exercising, eating and thinking in alignment with genetic principals that God wrote in our DNA that allow us to be at our full potential for a lifetime. The current trends in the US are heading in away from that vision but momentum changes one person at a time.
My Mission
Our mission is to help as many people as possible to reach and maintain their God-given potential especially children and families. This mission inherently sees every human life as valuable and my intent is to help each person maximize the life they were given to them for free which is the most valuable thing they can have.
My Intentions
In practice my intention for my patients is for them to be the healthiest people in our community and for them to share that with their friends and family. We build life time relationships with our patients where many of our patients choose us as their primary healthcare doctors.
This is not a bad choice as the Van Breda study revealed as well as many other studies that have shown long term regular chiropractic patients achieve better health status in all aspects of health as well as a significant saving in dollars spent per year of 69% compared to people not getting chiropractic care as part of their health care.
EXPLORE CHIROPRACTIC

I established Life Wellness Chiropractic in Moses Lake in 2005 after considering Bend Oregon specifically to be near family. My parents and my wife's parents both reside in Moses Lake, WA and as we were starting our family and had just received our second child, Anna, we realized that a 5 to 6 hour commute was not going to be fun to see the grandparents.
Seven and a half years later and 4 more children we have never regretted the decision. Doing some undergraduate work on the west side of the mountains also gave me appreciation for the amount of sunny days in the Columbia Basin as well as the mild traffic in Moses Lake. A five minute drive or 10 minute bike or 14 minute jog to work is very nice.
Treating More Than Back Pain
In fact as a doctor I find back pain in and of itself somewhat boring. We nurture the life within your body that flows from above (your brain) down and inside (spinal cord) out (peripheral nerves).
We have so many different testimonials of success with our patients and families from avoiding surgery to recovering from surgery, from achieving pregnancies to avoiding miscarriages to turning breech babies and shortening labor times, from recovering from work and auto injuries to overcoming sports injuries, from achieving and maintaining health in spite of and/or with out drugs/surgeries/vaccinations.
Each of them though very unique have a very simple recipe of highly focused care determined by consultation, examination, nerve scanning, nutritional testing and X-rays (if needed) followed by tailored plans from one year to the next that address your nerve system health, diet, exercise, emotional health and rest habits.
You can often find us doing community outreach teaching our health principles to the surrounding community in an effort to push a grass roots movement of true health that will change the current negative health trends of the United States.
Coming from a large family of 6 kids and having just as many kids gives me a strong appreciation for large families and our practice accommodates family care so no member needs to be left behind because of age or financial concern. New born babies are often receiving their first chiropractic adjustment hours to days from birth in our practice. We are also known for doing a home visit from time to time.
You Can Trust our Judgement and Coaching
What patients have found gives them the biggest wins in our practice is when they really start to listen to all the advice we give them and apply it in their lives. You will hear us calling our patients "doctor" because truly without the life that heals them from the inside out we would not be able to do anything for them.
Sorting through the confusion of what is best for your health is admittedly a difficult task and many of our patients will hit that "Aha moment" when they realize they can trust our judgment and coaching to give them clarity to live the best life possible. The greatest miracles are seen by the patients who get to as many advanced workshops as possible (which are nearly always free to practice members and their guests and include a meal!) and apply the easy health principles of regular adjustments, ideal nutrition & supplements, exercise, positive thought and rest.
It is more common than not for a patient to tell me after their initial consultation, exam and report of findings, "Wow, doc, I had no idea how much chiropractic could help me and my family and friends." I have stopped being surprised to hear them say how they have never had a doctor let alone a chiropractor check them so thoroughly.
Although many results are seen shortly into care it is the patients who choose to stay engaged in care through a second year and beyond because each adjustment builds on the last and this is no surprise as we see in cancer research how regular chiropractic care beyond 2 years increases immune system by a whopping 200-400%!
The only question that naturally comes up is how much do I need to pay to be a lifetime patient here. I am always happy to discuss this because we take our patient's health and life serious and that includes their financial health and therefore we have created multiple options that allow them to make their care from year to year as economical as possible while giving them outstanding care.
Typical plans allow patients to maximize any insurance contributions while spreading their out of pocket balance through the duration of their care in order to keep it within their allotted healthcare budget. Patients love this and most chose a payment plan option for the savings as well as convenience.
In a nut shell my ideal patient chooses us as their doctor for a lifetime and is able to afford it through one of our patient/family saving payment plans while bringing in their family and people they care about to get the quality of life that they are experiencing through a true wellness lifestyle.
Book Your Appointment Today
Are you a good candidate for chiropractic care? Find out by contacting us and setting up your first visit!
---
Dr. Saul Ribellia | (509) 766-8428