Life Wellness Chiropractic :: Meet the Doctors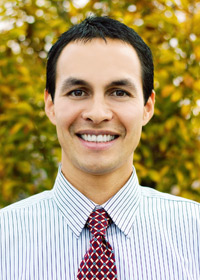 Dr. Saul Ribellia
I established the practice in Moses Lake in 2005 after considering Bend Oregon specifically to be near family. My parents and my wife's parents both reside in Moses Lake, WA and as we were starting our family and had just received our second child, Anna, we realized that a 5 to 6 hour commute was not going to be fun to see the grandparents. Seven and a half years later and 4 more children we have never regretted the decision.
Doing some undergraduate work on the west side of the mountains also gave me appreciation for the amount of sunny days in the Columbia Basin as well as the mild traffic in Moses Lake. A five minute drive or 10 minute bike or 14 minute jog to work is very nice….read more»
---
Dr. Lisha Ribellia
I have been an athlete for the majority of my life. My parents allowed my siblings and I to begin playing sports at the tender age of 5. As the 5th child in a family of 6 kids I was well prepared when I came of age to play my first seasons of soccer and baseball. Athletics for me has always been about the fun of the physical and mental challenge that competition brings. Focusing on how to overcome an obstacle or an opponent gets my adrenaline pumping. The excitement of perfecting an old skill, learning a new skill, and or conquering a new feat is what keeps this life fresh and fun.
---
Life Wellness Chiropractic | (509) 766-8428